10 Things You May Not Know About the Notorious B.I.G.
Today would have been Christopher Wallace's a.k.a The Notorious B.I.G. or Biggie (as I like to refer to him) 48th birthday. It's been over 20 years since Biggie was shot and killed in Los Angeles in 1997. For over nearly three decades we have been listening to and cherishing his music. His lyrics were prophetic and inspiring. Biggie was legendary.
A biopic, over 5 documentaries, and several posthumous albums later - everyone STILL wants to know WHO Biggie was. So, here are 10 things you may not have known about Christopher Wallace...
 1. "Who Shot Ya" Was Not a Diss Track
The infamous East Coast versus West Coast beef was centered around Biggie and Tupac Shakur. Their feud started after Tupac accused Biggie of setting him up for the 1994 Quad Studio Shooting in NYC.
Tupac after Quad shooting in 1994
Biggie released "Who Shot Ya" two months after the shooting, which was obviously poor timing. However, the track was not about Tupac, it was actually recorded months before he was shot. Tupac released "Hit 'Em Up" in response to what he believed was a diss track from Biggie.
2. He Married Faith Evans After Knowing Her for 8 Days
This is the definition of "love at first sight." Biggie told Vibe Magazine,:
"I married her after knowing her eight days and I was happy. That was my baby. At the same time, with us being so spontaneous, we did it backwards. Maybe she won't admit it, but I will. We should have got to know each other and then got married . The relationship kind of dissolved, but we're still going to be friends. I love her. We have a baby together, and we're always gonna love our kids. Who knows? Ten years from now we might even get back together."
3. He Almost Had Twins
Biggie's widow, Faith Evans revealed that their son, Christopher Wallace Jr. (CJ) was supposed to be a twin. The second baby never completely developed, but they were fortunate enough to still have a happy, healthy, baby-boy, who looks way to much like his father...
CJ even played his dad in Biggie's biopic, Notorious (2009).
4. He Only Released Two Studio Albums
This is just something that everyone should know, but probably doesn't. Biggie only released two studio albums before his death, Ready to Die and Life After Death.
B.I.G. has three p
osthumous studio albums and two posthumous compilation albums.
5. His Estate Does Not Own His Masters
Neither Faith Evans or Voletta Wallace (Biggie's mother) have the rights to Biggie's masters. On Thursday, Evans told The Breakfast Club that Atlantic Records and Warner Music Group acquired Biggie's masters. Evans needed to go to Atlantic/Warner to record The King and I, released in 2017.
6. He Never Wrote His Rhymes Down
Biggie composed lyrics in his head, without a pen and paper. He never wrote one lyric down, can your favorite rapper do that?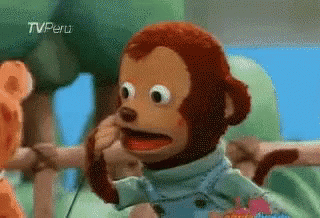 I bet his music will start to sound very different to you now.
7. He Almost Had a Baby With Lil' Kim
Lil' Kim spoke out about ending her pregnancy while carrying the late rapper's child. She was 18 at the time and Biggie was married to Faith Evans. Biggie reportedly encouraged Kim to terminate the pregnancy.
8. He Was One of the Only Rappers to be Featured on a Michael Jackson Album
I can't think of a rapper who had the opportunity to be on a MJ record, except for Heavy D. No, not a remix, but a record that exists on the King of Pop's album discography. Well, Biggie did...
9. He is Jamerican
Biggie was first-generation American. Both of his parents were born in Jamaica, making Biggie a Ja-merican **cough cough** like me **cough cough**.
B.I.G.  even rapped in Jamaican Patois on some tracks...
Here's a tissue, stop your blood clot crying
The kids, the dog, everybody dying -- no lying-  You're Nobody (Til Somebody Kills You), The Notorious B.I.G.
10. His Murder is Still Unsolved
His murder is still unsolved by the LAPD. Faith Evans and Ms. Wallace have made several attempts to hold the LAPD accountable, including a wrongful death lawsuit against the city of Los Angeles. "Ms. Wallace and I sort of feel like we know what happen. It's just a matter of the LAPD saying that they know what happened, which they probably will never do," Evans told The Breakfast Club.
R.I.P B.I.G., your legacy will live on forever. Celebrate B.I.G. everyday with our Biggie T-Shirt: